All pictures from the private collection of J E Adamson and used to illustrate prior and current projects. Not all projects were undertaken as Okeanos Engineers LLC.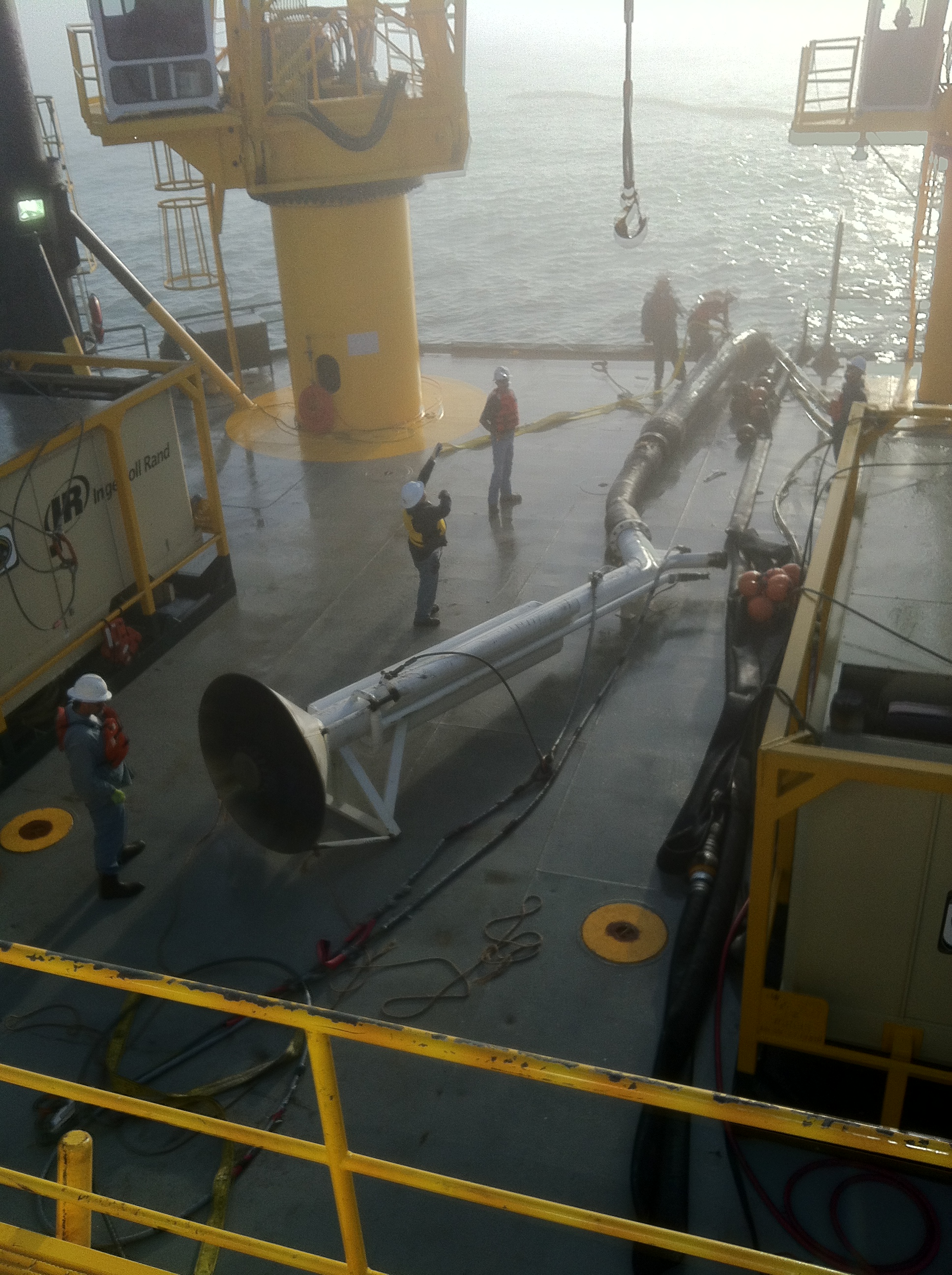 Pictured on the left is a dredge-like seabed levelling tool developed for a major oil company. Tool and accompanying equipment were used to successfully level acres of various seabed soils in shallow water to within 3/4 degree of slope. Designed the tool, in technical charge of offshore operations.
1200 HP cable trenching ROV (with yellow flotation block in background) was converted to a pipeline trenching and burial device.  All undercarriage components redesigned and replaced, including pipeline rollers, jet legs, and dredge system. Surveyed existing hardware and designed new components, managed fabrication of new and replacement components, testing of new sub-components, removal, replacement and integration of new system into existing, trouble-shooting of integrated system, and offshore trenching and excavation trials.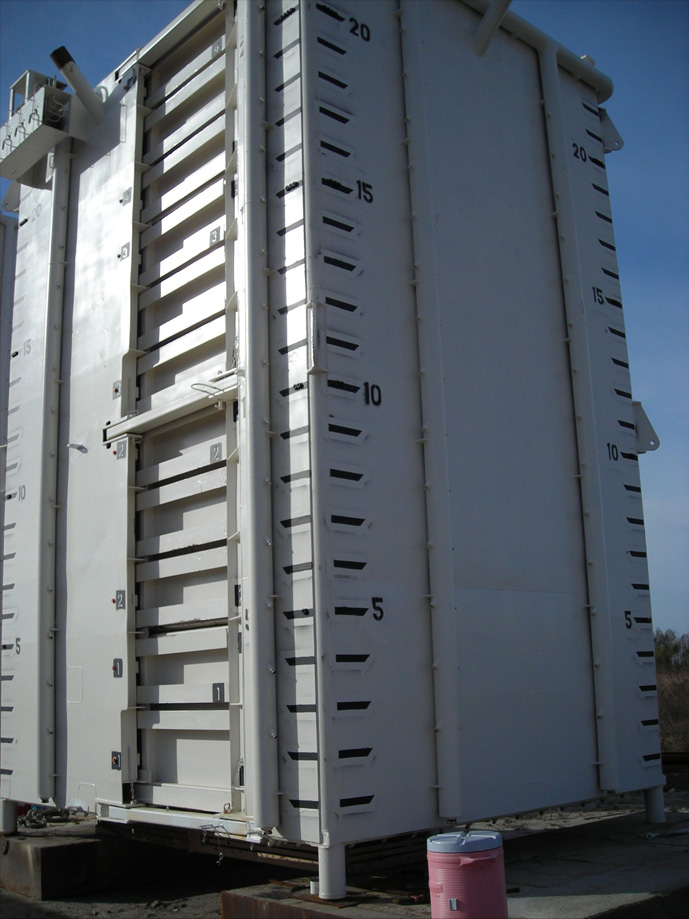 A self-burying cofferdam to allow diver's safety 15' below the mudline - intended as a tool for use in a system for decomissioning damaged wells.  Did waterjetting self-burial system, airlift spoil removal system, and post-use cofferdam extraction jetting system design. Also designed diver operated hydraulically operated doors hydraulic system.  Performed structural analysis to demonstrate side panel warpage during sling hoisting, and assisted in the spreader bar corrections.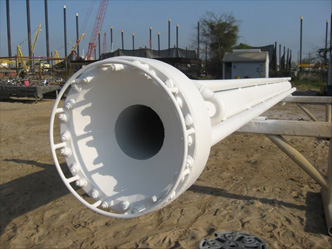 Photo at left shows the business end of a crane suspended diver-guided waterjet-assisted surface powered soil excavation device.  Central suction pipe is 12" in diameter.  Water jets around periphery of suction bell destroy and suspend the soil to allow suction removal of the spoil to a remote site. Airlift technique used for soil removal. Designed unit.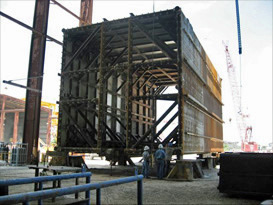 Another (larger) self-burying cofferdam, for a similar use.  Did waterjetting self-burial, airlift spoil removal, and post-operation extraction jetting systems design. This cofferdam also had diver-operated hydraulically opened and closed doors - designed the hydraulic system.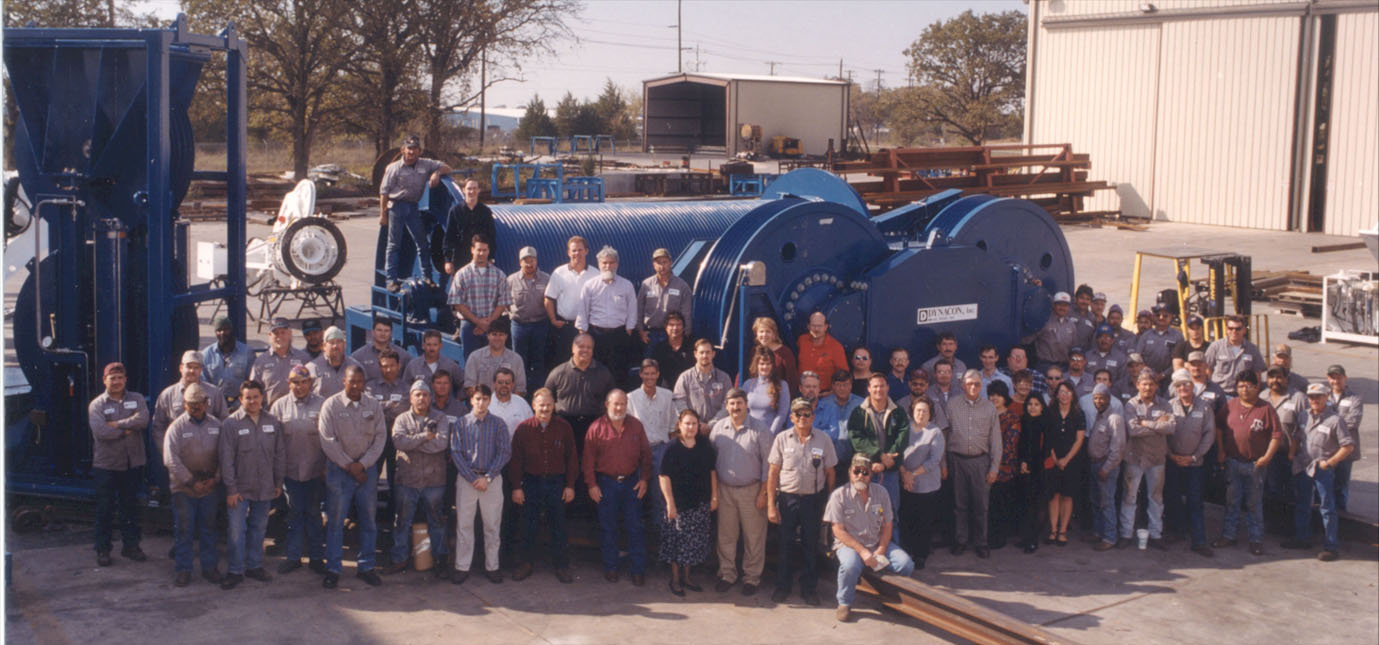 Pictured is a large traction winch / takeup compensator / spooling winch system used in a cable plow towing system.  Acted as contract project manager for the designers and builders of the system. Project completed satisfactorily and under budget.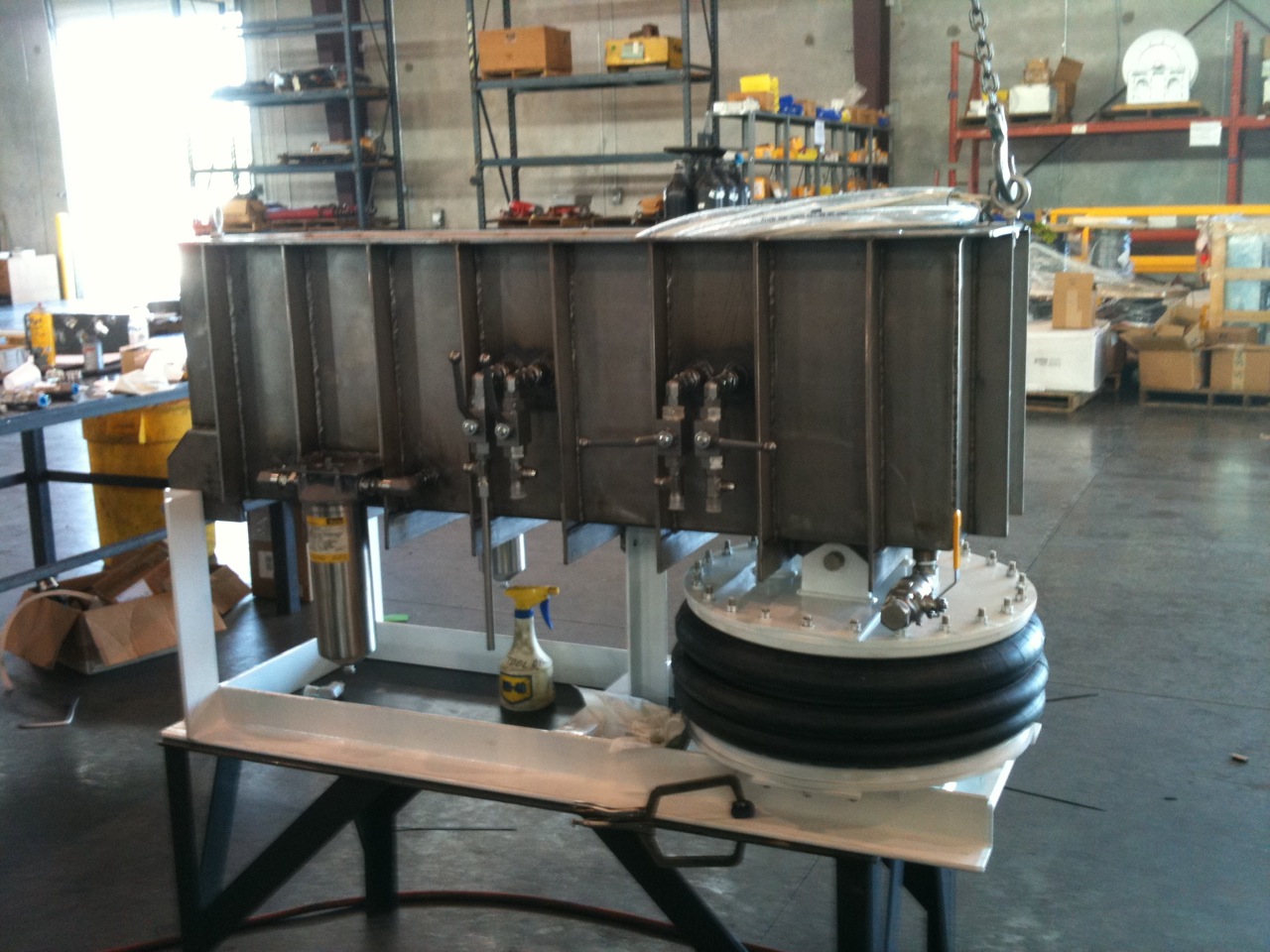 Designed and built a small (25 hp) subsea closed-loop hydraulic power unit for feedback proportional control of a subea injector, used successfully for in-situ soils testing.



Led the Preliminary Design of a slack moored, point absorber style Wave Energy Converter Prototype. Pictured is the 100kW nameplate device, which features a hydraulic power takeoff and also a patented tuning device to allow the Converter to be adjusted automatically to allow optimum energy absorption throughout the expected wave spectra.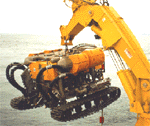 Depicted is a bottom-crawling / free flying seawater ballasted flexible pipeline post-lay burial trencher, being launched by its knuckle-boom crane.  The system was designed to bury flexible pipelines up to 3m depth below the seabed in up to 500m of seawater. Project Engineer for the entire system including vehicle, handling system, launch and recovery winch, umbilical winch, and all subsystems.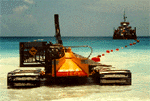 Bottom-crawling amphibious mechanical trenching cable burial vehicle.  Could be either diver or remotely controlled. Either a circular rock saw, a chain cutter or water jetting trench cutters could be installed. The cable path was over the top of the vehicle and through the depressor behind the cutter, as is common with mechanical cutters. Supervised and assisted the project engineer of the system.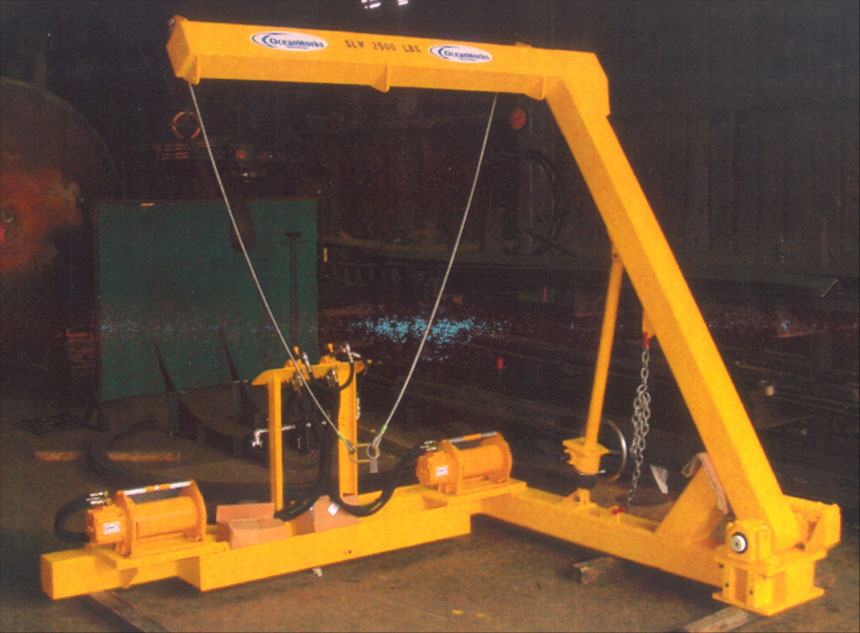 Low-cost manual overboarding system developed to launch, recover and hold ADCP sensor in position for long-term data collection mission.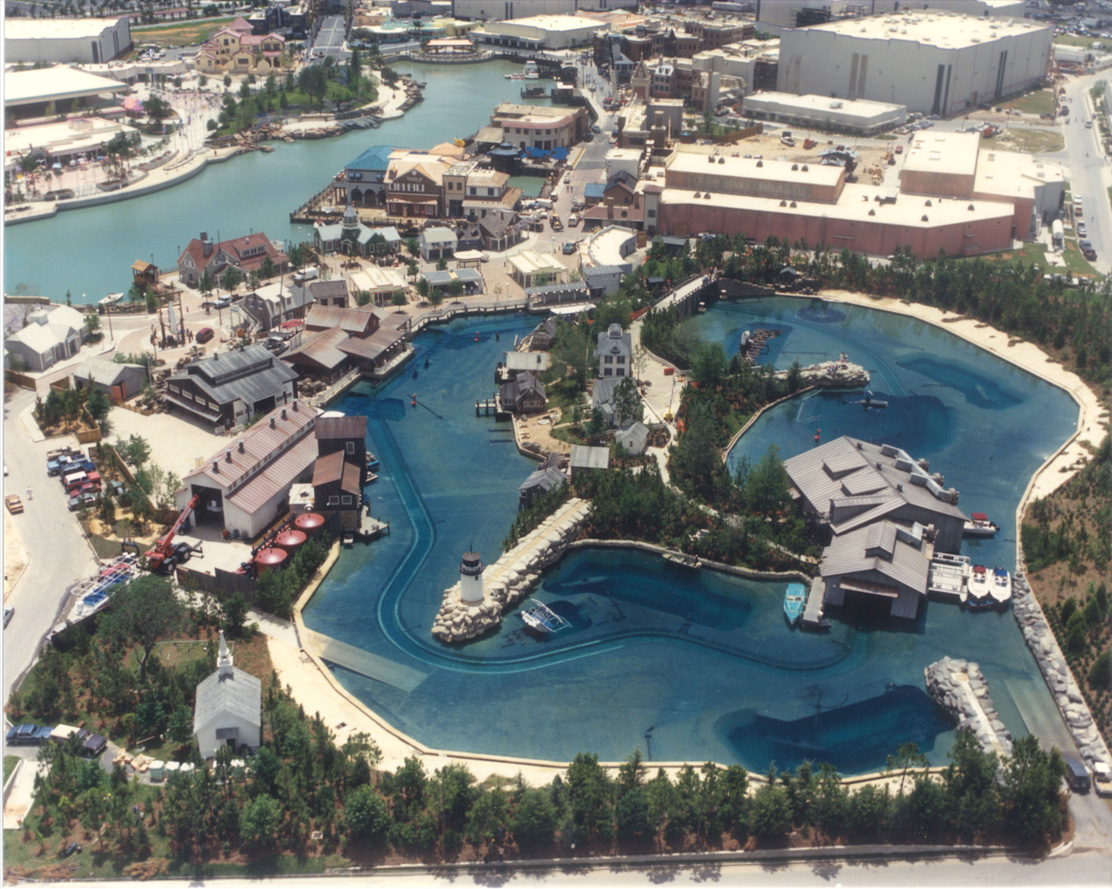 Water attraction at a major theme park.  Project managed control system for original installation, assisted in troubleshooting and evaluating major problems with equipment installed by others and animation problems. Assisted in comissioning the original attraction, and later in the decision to take the attraction out of service for a major mechanical refit.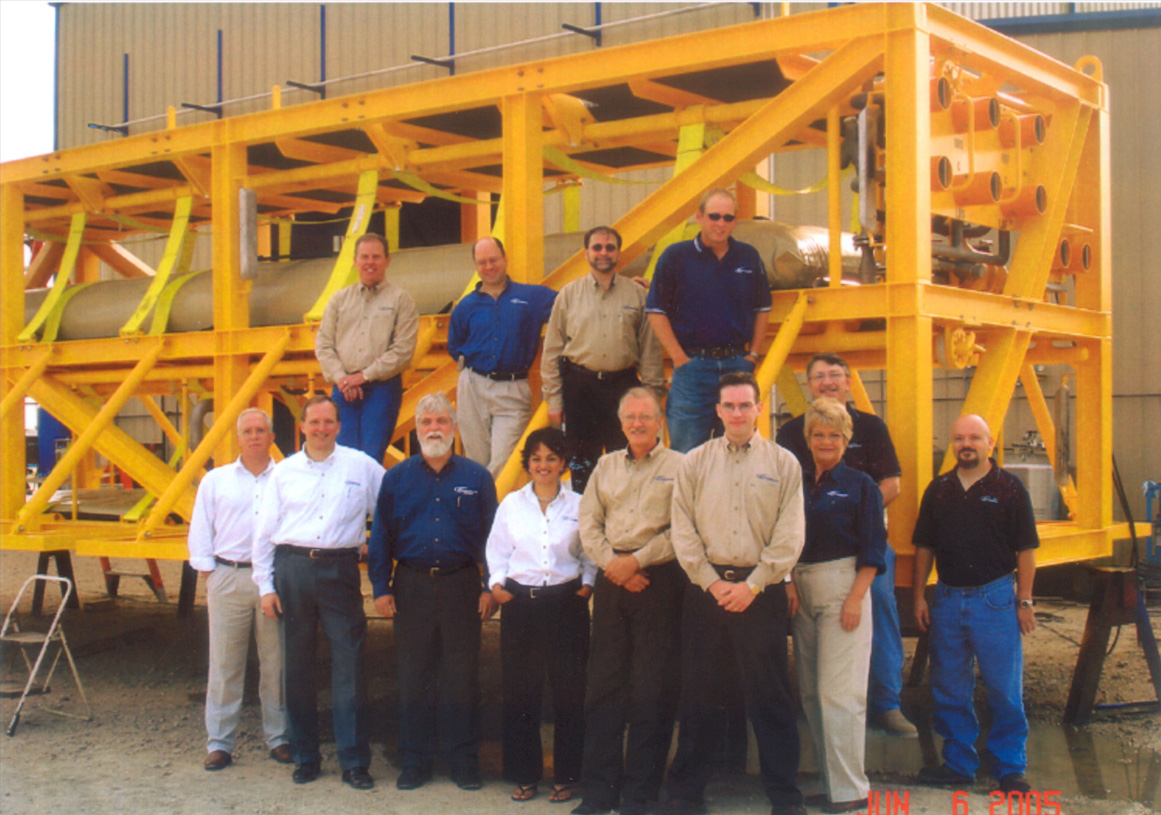 Glycol injection skid for seawater displacement from a large jumper installation in the Gulf of Mexico for a major oil company.  Used flexible bags to manage both supply and discharged fluid. Integral pump, valve manifold, bags stabilizing and lockdown systems. Performed concept, hydraulic, and structural design, assisted with project management.

Electro-hydraulic control tray for use inside a one atmosphere canister. Delivered high pressure oil at predetermined time in 1000 meters of seawater environment.  Managed the design and build of all aspects of the system. Delivered to a major defense contractor.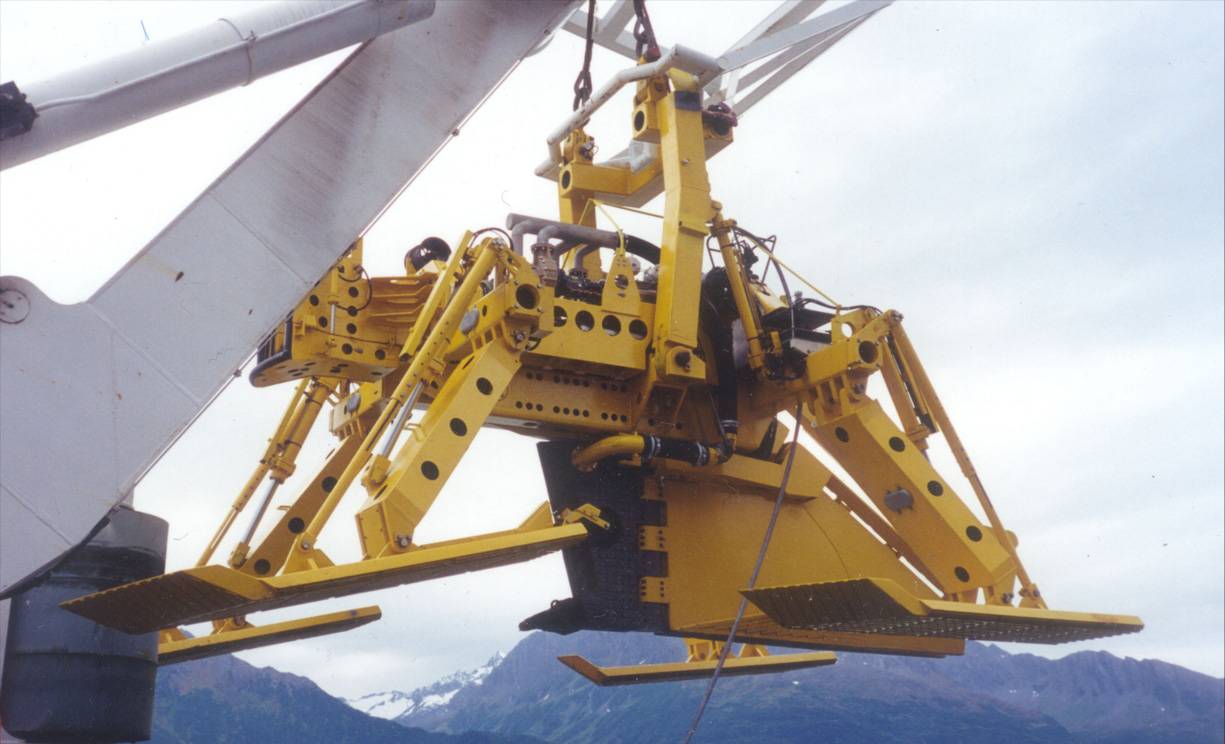 Cable Plow for major Telecommunications company.  Invented rudder steering system, led innovative aspects of design, participated in sea trials in Alaska.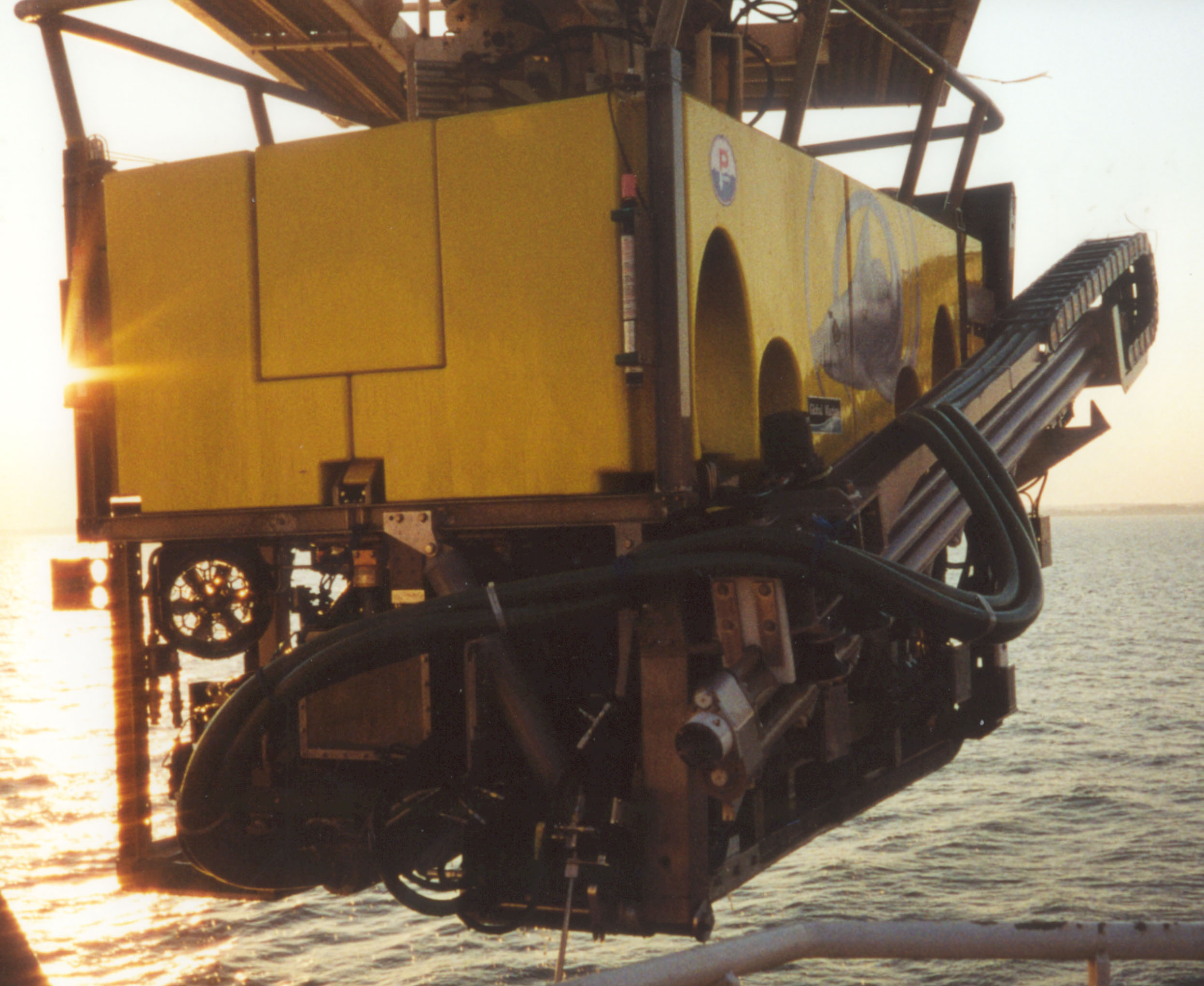 ROV-based cable deburial tool for major Telecommunications company.  Mounted on the starboard side in the picture to the left. Tool demonstrated its ability to jet through soft clays and place retrieval hook around cables buried as deeply as 10' below the sea floor.  Conceived, designed, built, tested prototype in various stages including offshore. Managed the build of two more units, identical except for the addition of a "smart hook" cable sensor.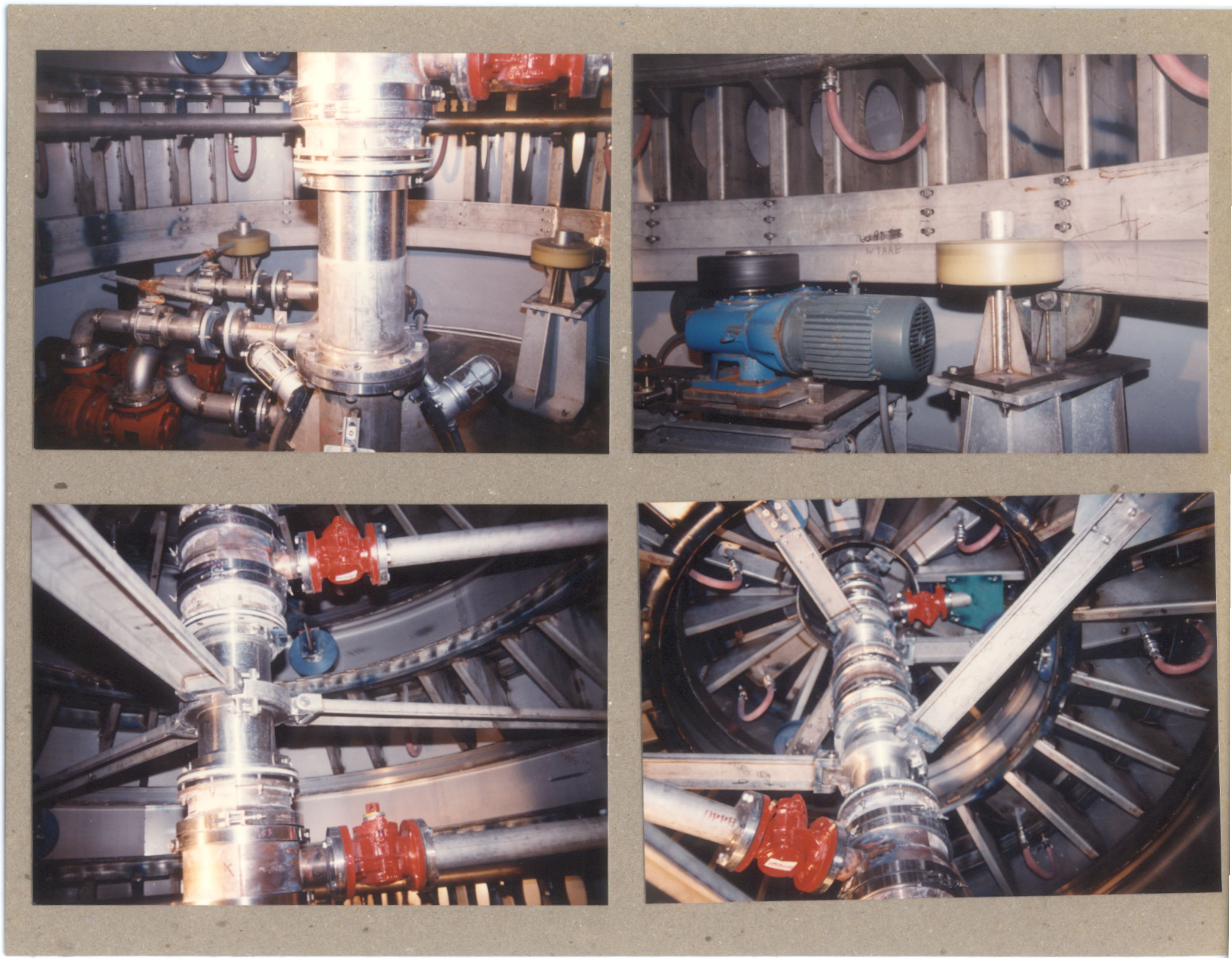 Shown are the internals of a multi-tiered counter-rotating fountain as a feature at a major theme park attaction.  Led design of pinch drive system for the counter-rotating tiers, structural design, water distribution and spraying system.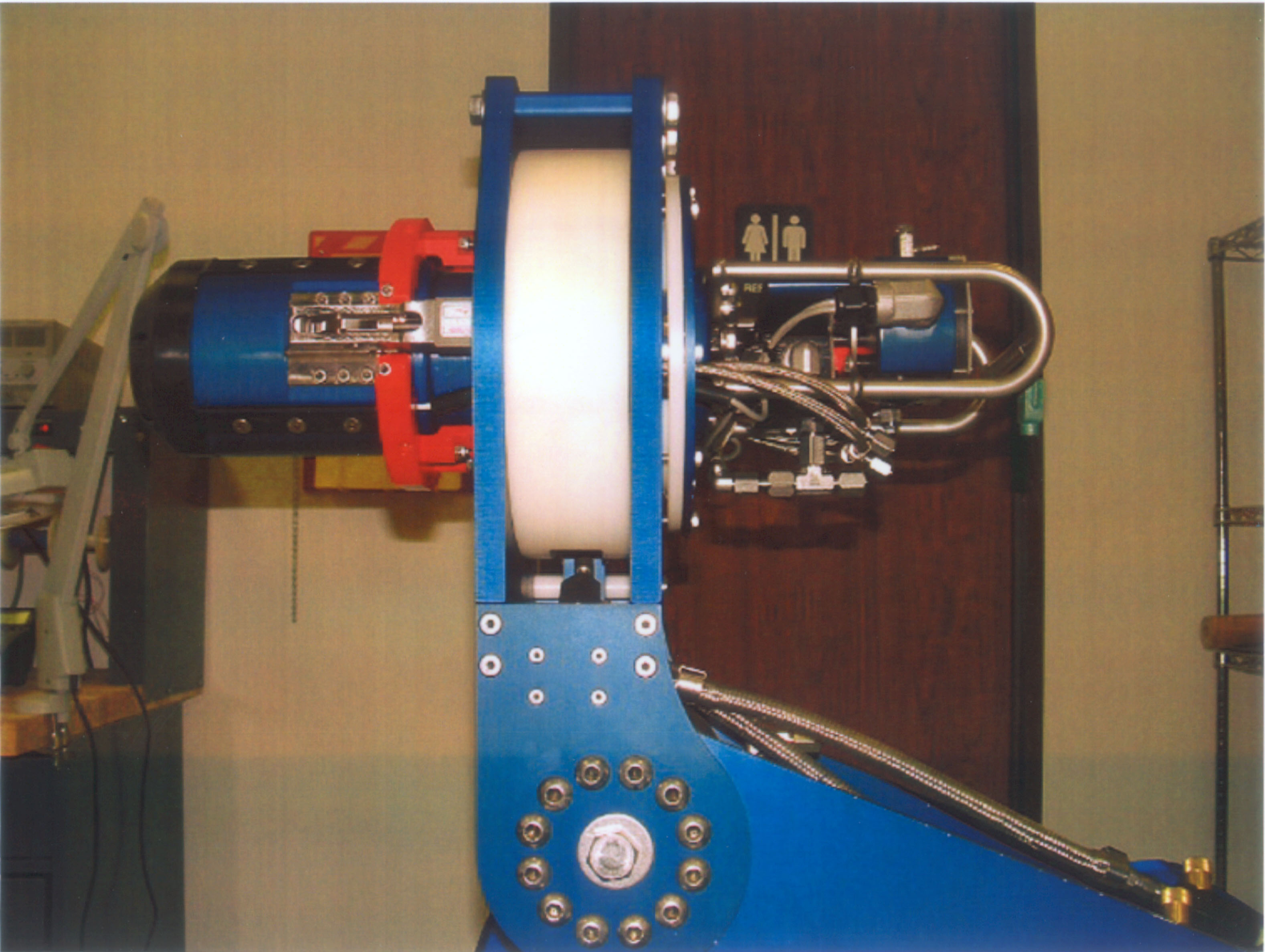 API 17D compliant torque tool mounted in a Flying Lead Orientation Tool.  Torque tool is a multipurpose torquing device in the offshore oil industry. FLOT is used to assist in the connection of the final control and injection lines "flying leads"  for most subsea wellhead control systems.  Led the design of both tools.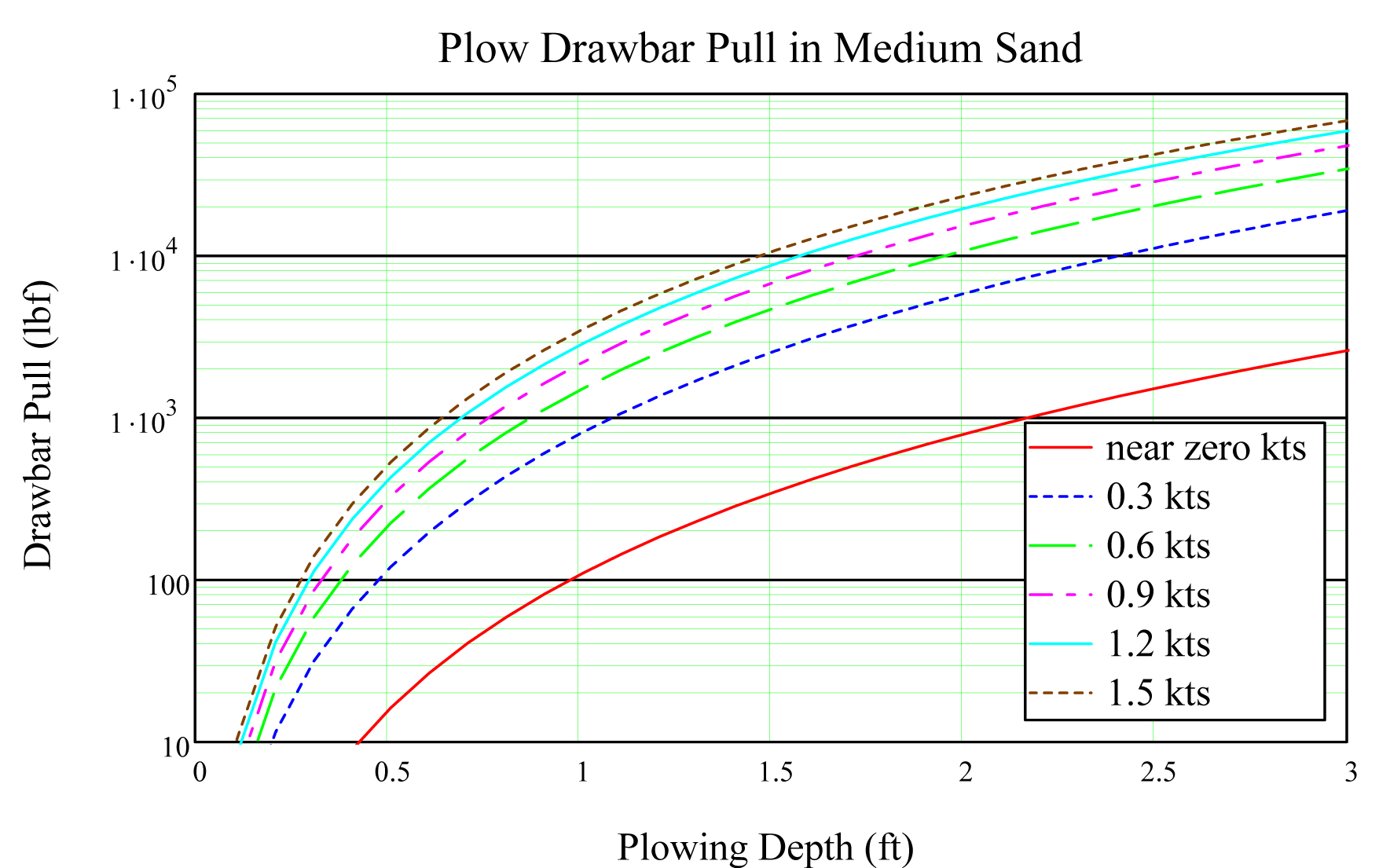 To compliment overall feasability studies for a subsea cable burial tractor - drawbar pull predictions and tractive requirements study. Granular and cohesive soils over a wide range of soil parameters and bottom conditions, plowshare depths and widths. Conducted the analysis, created and submitted the reports.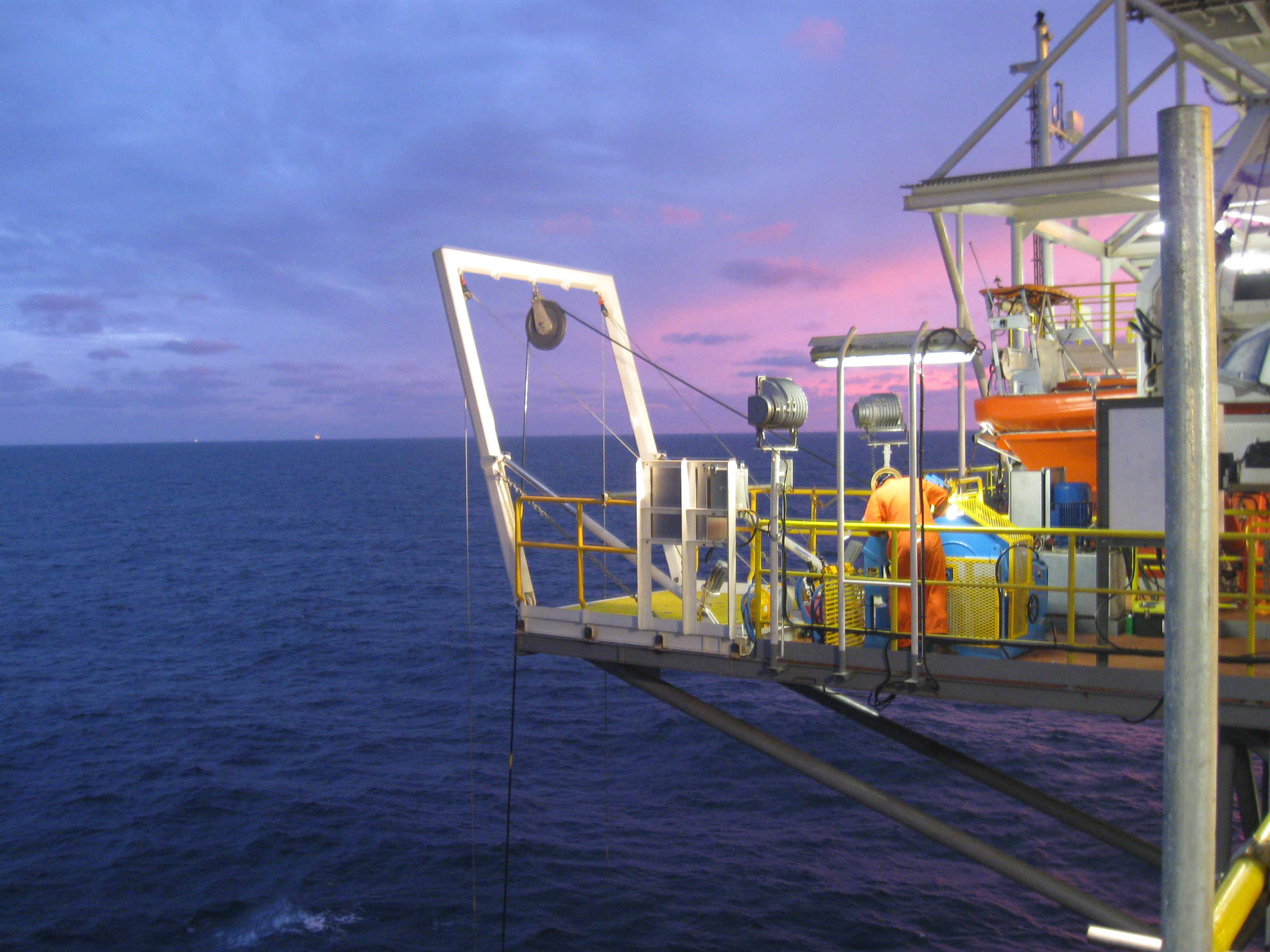 Coordinated movement, electrically powered A-Frame overboarding system for ocean current monitoring sensor mounted on an semisubmersable drilling vessel for the offshore oil industry is pictured at the left. Led the design, specified the servo-controlled electric jackscrews.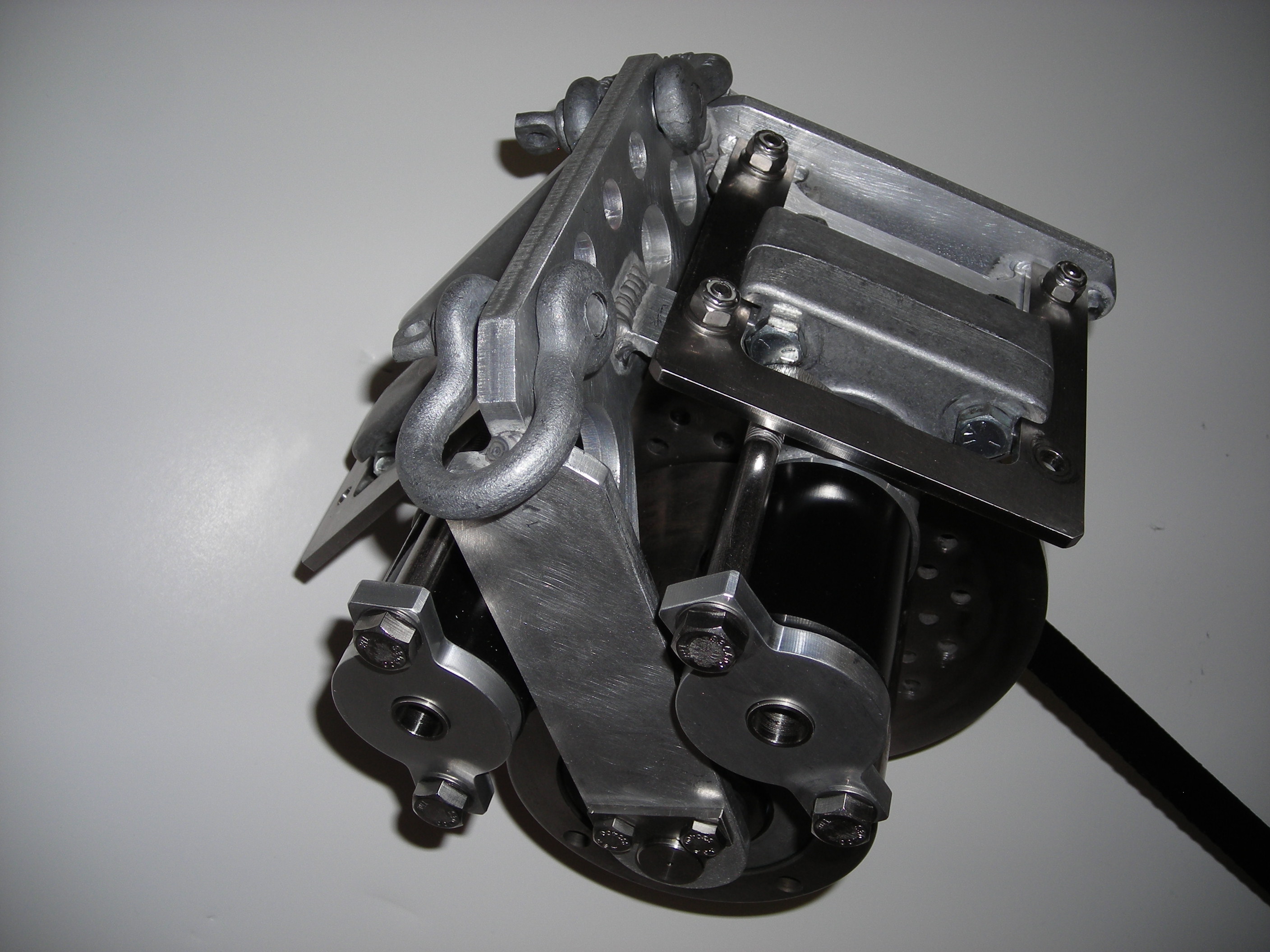 Traded various technologies, analyzed, designed, built and tested two prototype surge damping devices to be used in conjunction with a marine launch and recovery system for a large US military contractor.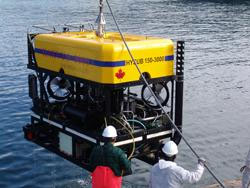 Designed subsea jetting cable burial system and water supply for a major ROV supplier. http://www.seadiscovery.com/mtStories.aspx?ShowStory=104041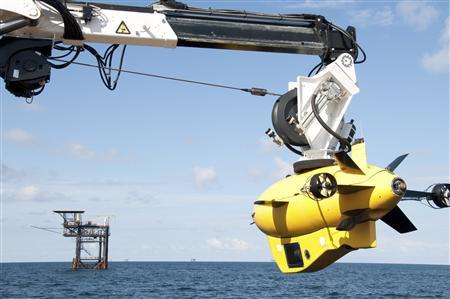 Developed handling system with AUV manufacturer: system trades, crane specifications, docking head design including analysis and implementation of shock and swing damping requirements, factory and dockside acceptance testing and troubleshooting.